This is a guest post.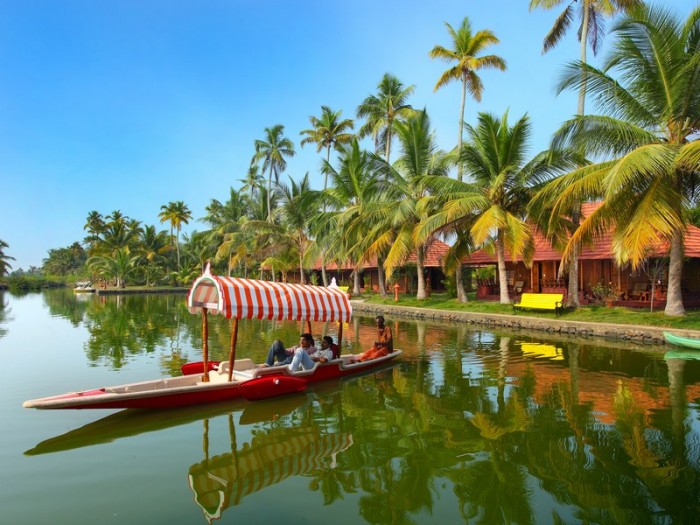 Kerala has been chosen among the best family festinations in the world to visit in 2014 along with New York City and Prague and nation states of Denmark, Italy and Hawaii for an award instituted by Lonely Planet. Kerala has everything to offer you from magnificent beaches, verdant hill stations with salubrious climate, rich heritage & culture, amazing shopping experience, posh resorts, fantastic natural attractions, excellent hiking & adventure facilities, awesome food and a unique holiday experiences. Visit Kerala and you'll be certain to return to experience these treasures again!
The best time to visit Kerala is anytime of the year depending on the purpose of the visit and your personal preferences. Each season in Kerala offers visitors with plenty of unique experiences. The summer offers crisp breeze, bright sun and comfortable temperature, while the winter and monsoon offer ayurveda treatments and best travel deals to Kerala.
The climate of Kerala is very different from the rest of India, especially from that of North Indian states like Kashmir & Rajasthan.
Peak Season (September-March)
It may sound strange, but a holiday to Kerala may be best planned for winter (not summer) and Xmas time is the peak season for Kerala tourism. The weather stays at a comfortable temperature where you can use a sweat shirt or a nice sweater. There's something romantic about this time in Kerala and hotels know this, which is why you should expect to pay the highest prices during these months especially on the week of Xmas and New Year.
Off-Season (April-August)
Travelling to Kerala during the summer can go either way from being a wonderful experience of sun bathing in beaches to a hot experience with sun strokes. This season comes with slightly cooler temperatures, little rain, calm seas, and light winds. Many consider this the best time to visit Kerala. For the hotels in hill stations like Munnar & Thekkady, this is the peak season. Weekend Trips to Kerala are popular during this season from Bangalore & other major cities in India. Generally, the temperature in Kerala is tolerable and if you come during the off-season, you'll be lucky to avoid it. Hotel prices are at their cheapest during the summer months, but at the same time some of the attractions in Kerala are hard to appreciate during this time. However, places like Munnar will be sold out in this season primarily due to people who flee from coastal sunny climates to hill stations.
Ayurveda Season(June- August)
The July-August period is also the wettest due to the monsoons. The cold, moist weather during early and late monsoon is the best time for Ayurveda treatments for which Kerala is famous for all over the world. Poets in Kerala have written much about the monsoon in  June, July and August. "The countryside turns an immodest green … Pepper vines snake up electric poles. Wild creepers burst through laterite banks and spill across the flooded roads."- is how Arundathi Roy describes monsoons in Kerala in her book "The God of Small Things". If you are planning for a visit during this time, remember that everything other than Ayurveda treatments, including accommodation in hotels and resorts, is a little less expensive at this time of year.
The above information acts as a general guide of for discerning tourist who visit Kerala but there are always exceptions to the rule – storms in the dry season or weeks of dry weather in the wet season. Here is an info graphic that should help you in choosing the best month to visit Kerala.
Best time to Visit Kerala – An infographic by the team at Iris Holidays